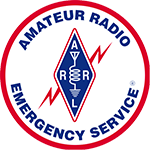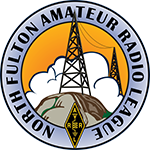 NORTH FULTON
AMATEUR RADIO EMERGENCY SERVICE
American Radio Relay League: "WE LEARN – WE SERVE – WE TEACH"
Emergency Coordinators
K4LJG – Mike Birmingham – k4ljg@arrl.net (Leave of Absence)
KK4PCR – Grant Register – gregister@bellsouth.net (Acting)
District Emergency Coordinator
W4IGE – Hal Collier – w4ige@arrl.net
---
The Amateur Radio Emergency Service (ARES) consists of licensed amateurs who have voluntarily registered their qualifications, equipment and time for communication duties for public service or when disaster strikes.


North Fulton Amateur Radio League supports and endorses membership in the North Fulton ARES group. We are fortunate to have them as an affiliated organization. The services they provide to our communities are invaluable when an emergency strikes. Please consider joining and becoming active in the North Fulton Amateur Radio Emergency Service group!
Learn more about the North Fulton Amateur Radio Emergency Service (NFARES) at their web page http://www.nfares.org or their Yahoo Group https://groups.yahoo.com/neo/groups/nfares/info.

For a more comprehensive review of Georgia ARES activities go to the Georgia Section web page at https://www.gaares.org.
You can learn more about the national ARES organization at the ARRL ARES page at http://www.arrl.org/ares.


KK4PCR
Last updated April 23, 2017