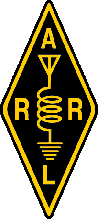 ©North Fulton
Amateur
Radio League
1990 - 2017

Contact our Webmaster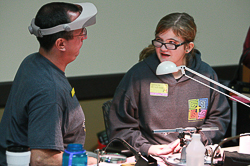 NFARL Promotes Youth
Youth Incentive Program
We're introducing new activities for our YOUTH members to encourage them in the hobby. NFARL has had for some time free membership for (licensed or unlicensed) YOUTH members under 18. They do have to fill out a membership form and indicate that they wish to apply as a YOUTH member. Now we're going even further. Take a look at what our YOUTH can attain:
Attend a NFARL VE test session and pass - get a FREE NFARL Tee Shirt
Attend 3 NFARL meetings and get a FREE NFARL name badge.
Learn CW and pass the 5 WPM test and get a FREE electronic keyer kit.
Achieve the Triple Play Award and get the plaque free - courtesy of KD4ICT.
Work All States and get a special plaque from NFARL - courtesy of KD4ICT.
Other levels can be added -- give us some ideas. Remember NFARL PROMOTES YOUTH!
ARRL Youth Support
The ARRL has many activities that support youth. For more information on ARRL's youth activities, click here. For an update on current "Outreach to Youth" activities sponsored by the ARRL click here.
The ARRL sponsors an operating event specifically for kids, called "Kid's Day." For information on Kid's Day, click here.
K4SQC
Last updated March 1, 2013