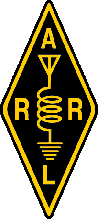 ©North Fulton
Amateur
Radio League
1990 - 2017

Contact our Webmaster
Antenna SIG Links
Here are links to information from NFARL's Antenna Special Interest Group. Participants in the course used the information as a study guide; you might find its content a useful adjunct to your antenna self studies.
The syllabus for the Antenna SIG can be viewed by clicking here
Self study reading assignments for:
Click here to download a PDF file containing Jim K4DLI's slides from our March 6, 2010 meeting
These links will download PDF files from the May 2014 club meeting presentation on wire antennas by Chuck AE4CW. It includes the side-fed inverted delta loop.
AE4CW
Last updated January 7, 2015