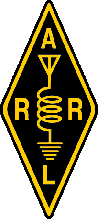 ©North Fulton
Amateur
Radio League
1990 - 2017

Contact our Webmaster
145.47 Repeater Technical Description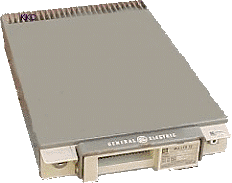 The Repeater
The 145.47 repeater is a GE Mastr II. This is a commercial unit that has been converted to ham radio repeater use. Example modification steps are found here. The modification also requires that the appropriate crystals for transmitting and receiving be replaced and that the repeater be tuned following the steps in the service manual. Fred Moore - N4CLA, our repeater maestro, performs these modifications.
The Controller
The Pion and Simon PSE508 controller card is the heart of the 145.47 repeater. It is designed to be plug and play in the GE Mastr II card cage. The controller provides all command functions to control the repeater including:
Built-In CTCSS Tone Decoder with adjustable timeout. This function is not presently enabled on the repeater. That is, no PL tone is currently required to activate the transmitter.
Built-In CTCSS Tone Encoder with two modes: Encode on Receiver Un-Squelch (COR) only, or Encode on PTT. This function is enabled and allows the user to set tone squelch on their receiver to minimize interference from other sources.
Voice and CW Repeater Identification. The repeater currently IDs every 10 minutes to comply with FCC regulations.
Voice Announcement Mode (ID via CW): Record voice announcements and play back manually via DTMF button and/or periodically via timer. This is where the announcements you hear on the repeater for events are recorded and generated. The frequency of the announcements may also be controlled.
Precision computer-aided-designed filters and audio amps, with just the right de-emphasis profile, provide exceptionally crisp and clear audio.
All critical components are qualified for the industrial temperature range of -40°C to +85°C (-40°F to +185°F).
ID Whisper Mode: If user keys repeater during CW ID, the ID automatically drops volume by 50%. If user keys repeater during voice ID, the ID changes temporarily to CW at 50% volume. This feature is enabled on the repeater.
Password protected DTMF commands for most common control functions. This prevents an unauthorized user from performing command functions on the repeater. Currently N4CLA and W4QO have control authority on the repeater.
Courtesy beep and hang-time can be independently enabled or disabled. The courtesy tone allows time for other users to join the conversation if desired.
User selectable CW tone frequency and word-per-minute rate. The current ID plays at 18 words per minute.
Courtesy beep, CW tone, and voice audio levels all independently adjustable.
User programmable timers for transmit timeout, repeater identification, and transmit hang time. The repeater time out is set to three minutes to prevent a stuck microphone from keeping the repeater keyed and to keep transmissions to less than three minutes.
Low (<60mA) power requirements.
Multi-colored status LEDs for power-on, squelch open, and PTT active.
PTT enable/disable switch.
PTT lock on switch for transmitter adjustments. For repeater servicing.