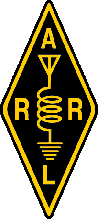 ©North Fulton
Amateur
Radio League
1990 - 2017

Contact our Webmaster
NFARL Artwork
NFARL has a 3'x6' banner you can

use to promote the club at your

next event. Contact

w4qo@nfarl.org


if you wish to borrow the banner.

Click on the image above to download an 1162px x 1162px version of the NFARL logo shown. The image has a transparent background so it can be used over any background color.
Reviewed 2/1/2013 by K4YJJ