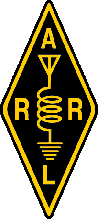 ©North Fulton
Amateur
Radio League
1990 - 2014

Contact our Webmaster
NFARL NETS

Tech Net
This net meets every Monday evening at 8:30 p.m. local time on the 145.47 (-) PL 100.0Hz machine.
The purpose of this net is to provide a forum for an open Q & A technical discussion of all Ham Radio related topics. Pose your questions on the net (or send them to Jim at w4qo@nfarl.org beforehand) and others on the net will strive to answer them.
Participants use Google and a chat room during the net to search for information related to topics being discussed, document findings, and send URL links back and forth. Here's how to get set up to participate in the net:
Be at a computer from which you can Google information.
Open a separate tab for the NFARL chat room hosted at NFARL.DODROPIN.ORG.
Tune your radio to 145.47 (-) PL 100.0Hz or log into 145.47 repeater ECHOlink node 560686 (NF4GA-R). For more on EchoLink, visit our ECHOlink Overview page.
Check in when the net opens by saying your name, call-sign, and location.
Please join this exciting net each week.